Fifteenth session of the Committee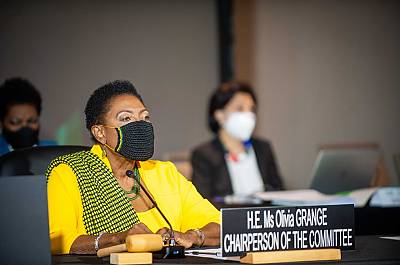 The fifteenth session of the Intergovernmental Committee for the Safeguarding of the Intangible Cultural Heritage will take place online from 14 to 19 December 2020 with one three-hour session per day (1:30 p.m. – 4:30 p.m. Paris time). For more information related to holding the meeting on an online platform (Zoom), please consult the online modality page.
All participants, delegates, observers and those wishing to attend the fifteenth session of the Committee are strongly advised to register using the online registration form. We would kindly request that you indicate by 13 December 2020 12:00 noon (Paris time) at the latest who the active speaker/s will be for your State or organization by sending an email to ichmeetings@unesco.org that clearly indicates their name and email address.
Each State Party is guaranteed one active connection, with Committee members receiving two. In addition, submitting States that have nomination files examined under Item 8 may each receive an additional active connection. States not Party to the Convention may receive one active connection, the ICH NGO Forum will receive one active connection per region and each category two centre will receive one active connection.
The debates will be transmitted live by webcast in their original language as well as their interpretation into English, French and Spanish.