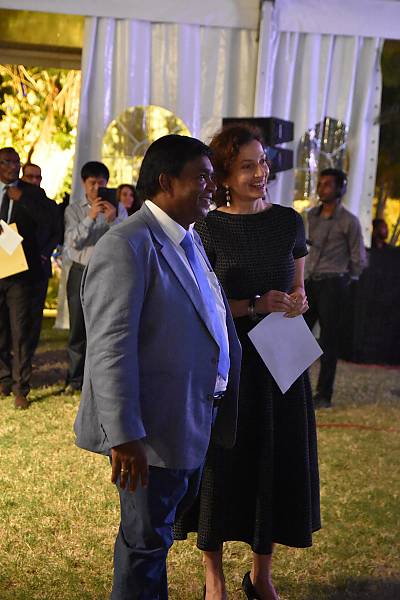 Eight hundred participants from over 120 countries gathered in Port Louis, Republic of Mauritius, from Monday 26 November to Saturday 1 December 2018 for the thirteenth session of the Intergovernmental Committee for the Safeguarding of the Intangible Cultural Heritage. The Committee, composed of twenty-four members elected by the General Assembly, made important decisions for the safeguarding of living heritage of communities around the world. The meeting was chaired by the Honourable Mr Prithvirajsing Roopun, Minister of Arts and Culture of the Republic of Mauritius.
The Committee inscribed seven elements to the List of Intangible Cultural Heritage in Need of Urgent Safeguarding, thirty-one elements to the Representative List of the Intangible Cultural Heritage of Humanity, and selected one programme to the Register of Good Safeguarding Practices. The meeting was marked by the historic joint inscription of the 'Traditional Korean wrestling (Ssirum/Ssireum)' by the Democratic People's Republic of Korea and the Republic of Korea on the Representative List of the Intangible Cultural Heritage of Humanity' in the presence of Ms Audrey Azoulay, the Director-General of UNESCO. This joint inscription demonstrates the role that UNESCO can play in contributing to the construction of peace through culture.
Other important decisions included the initiation of a reform process of the listing mechanisms of the 2003 Convention, the progress made in the reform of the Periodic Reporting, as well as to the move towards establishing guidelines in the area of intangible cultural heritage in the situations of emergency. The Committee reflected on the participation of the NGOs in the implementation of the Convention, amongst others.
In the margin of the session, an innovative web-based platform 'Dive into Intangible Cultural Heritage' was launched which demonstrates the rich cultural diversity of living heritage and the inherent inter-connections between elements inscribed on the Lists. Another side event, a round table discussion 'The global facilitator's network: how does it support countries in implementing the Convention?' provided an opportunity to discuss how States Parties could benefit further from the network to support their efforts in implementing the 2003 Convention.