This project aimed at analyzing the variety of ways by which the contemporary concern for safeguarding intangible cultural heritage is transposed into national laws. Thus, the major contribution of this research resides in the elaboration of tools of comparison useful to reflect on the legal implementation of public policies related to legal instruments. The project « Osmose » departed from the assumption that the legal debate triggered by the 2003 UNESCO Convention for the Safeguarding of Intangible Cultural Heritage should not be limited to simple technical and political issues of integrating a new international legal instrument into national laws. On the contrary, our hypothesis was that intangible cultural heritage provides a crucial vantage point of variety of ongoing dynamics.
Introductory remakrs
H. E. Laurent Stéfanini, Ambassador, Permanent Delegate of the French Republic to UNESCO;
H. E. Ivita Burmistre, Extraordinary and Plenipotentiary Ambassador, permanent delegate of the Latvian Republic to UNESCO;
Susanne Schnüttgen, Chief of Unit, Capacity Building and Heritage Policy, Intangible Cultural Heritage Section, Creativity Division, Culture Sector, UNESCO;
Isabelle Chave, Chief Curator, Deputy Head of the Department of Piloting Research and Scientific Policies, Heritage Directorate, French Ministry of Culture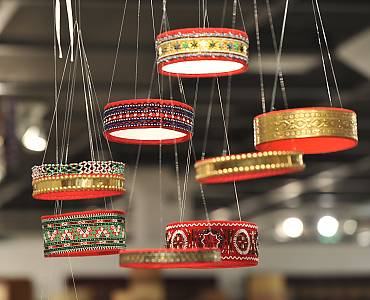 Presentation of the research
Marie Cornu, Research Director, Institute for Political Social Sciences (ISP-CNRS), France;
Anita Vaivade, Researcher, Chairholder, UNESCO Chair on Intangible Cultural Heritage Policy and Law at the Latvian Academy of Culture, Latvia;
Lily Martinet, Research Fellow for the Project « Osmose », ISP-CNRS, France.
Moderated by Noé Wagener, Researcher, ISP-CNRS, France.
Discussion with participation of the members of the research project Jérôme Fromageau, Cléa Hance, Vincent Négri, Catherine Wallaert and Līga Ābele.