Indigenous festivity dedicated to the dead
Inscribed in 2008 (3.COM) on the Representative List of the Intangible Cultural Heritage of Humanity (originally proclaimed in 2003)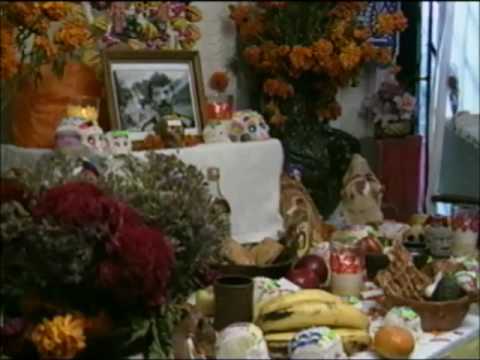 As practised by the indigenous communities of Mexico, el Día de los Muertos (Day of the Dead) commemorates the transitory return to Earth of deceased relatives and loved ones. The festivities take place each year at the end of October to the beginning of November. This period also marks the completion of the annual cycle of cultivation of maize, the country's predominant food crop.
Families facilitate the return of the souls to Earth by laying flower petals, candles and offerings along the path leading from the cemetery to their homes. The deceased's favourite dishes are prepared and placed around the home shrine and the tomb alongside flowers and typical handicrafts, such as paper cut-outs. Great care is taken with all aspects of the preparations, for it is believed that the dead are capable of bringing prosperity (e.g. an abundant maize harvest) or misfortune (e.g. illness, accidents, financial difficulties) upon their families depending on how satisfactorily the rituals are executed. The dead are divided into several categories according to cause of death, age, sex and, in some cases, profession. A specific day of worship, determined by these categories, is designated for each deceased person. This encounter between the living and the dead affirms the role of the individual within society and contributes to reinforcing the political and social status of Mexico's indigenous communities.
The Day of the Dead celebration holds great significance in the life of Mexico's indigenous communities. The fusion of pre-Hispanic religious rites and Catholic feasts brings together two universes, one marked by indigenous belief systems, the other by worldviews introduced by the Europeans in the sixteenth century.