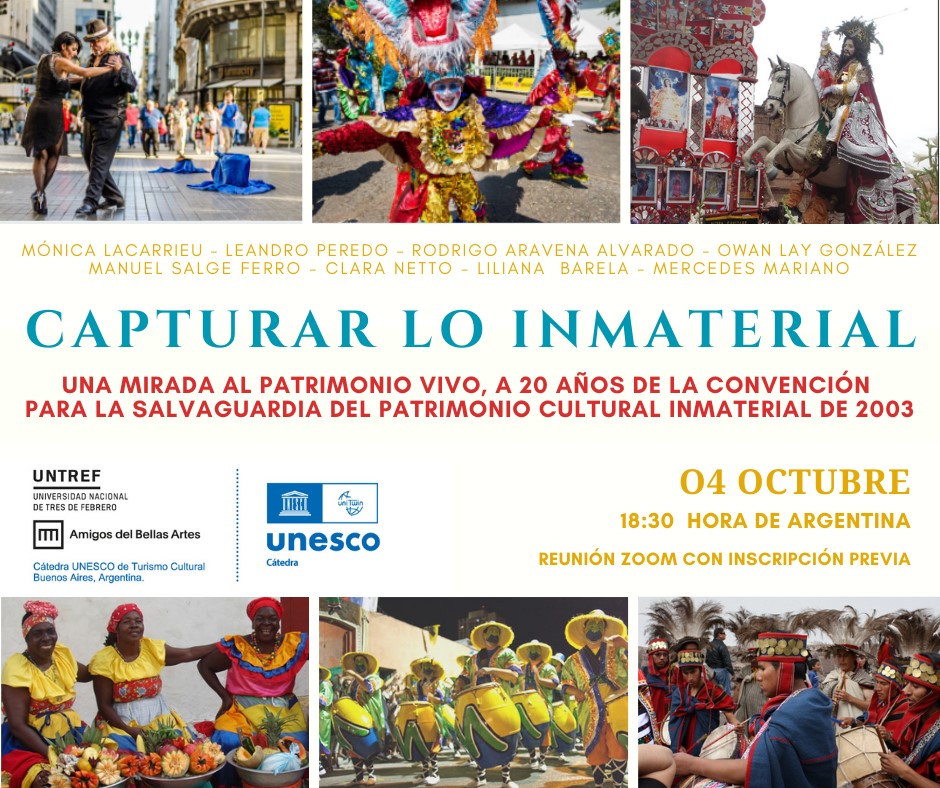 Online (Argentina)
Conference "CAPTURING THE INTANGIBLE. A look at living heritage, 20 years after the 2003 Convention for the Safeguarding of the Intangible Cultural Heritage"
Specialists from Argentina, Brazil, Chile, Colombia, Peru and Uruguay will analyse the inclusion of numerous elements of cultural heritage - oral traditions, arts, crafts, social practices, rites and celebrations, among others - on the ICH Representative List in these 20 years and their contribution to the recognition and valorisation of the cultural diversity of the different communities. They will discuss ways to ensure its viability, guarantee its constant recreation and transmission to keep the heritage alive among present and future generations.
Text as provided by the organiser(s).